A 2021 Christmas Program for the whole family!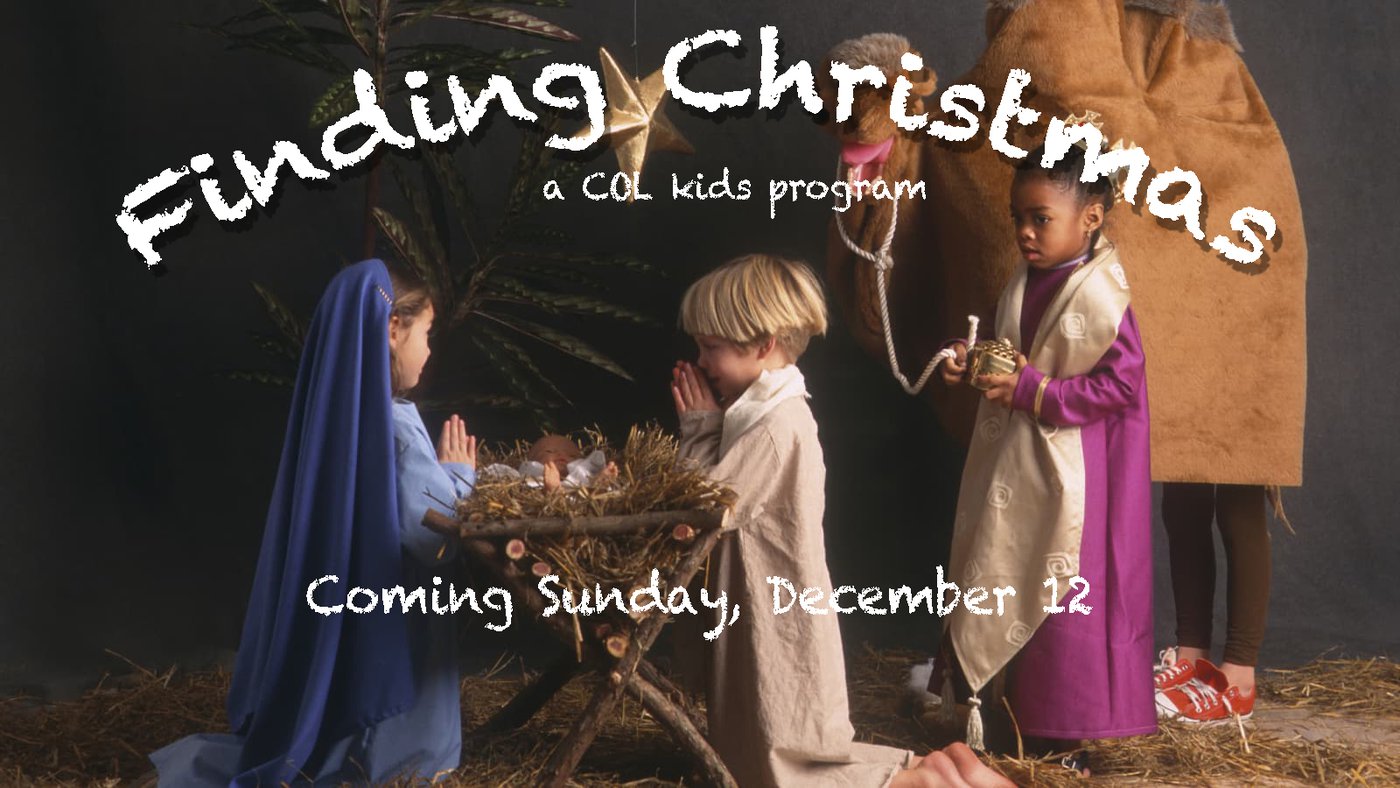 In the hustle and bustle of the Christmas season and the traditions we
hold dear, at times we all have wondered, where is Christmas?
Please mark your calendar and make plans to join us as our COL kids perform
this heartfelt Christmas program at 10:00 A.M., Sunday, December 12.
Please invite friends and family to join us!